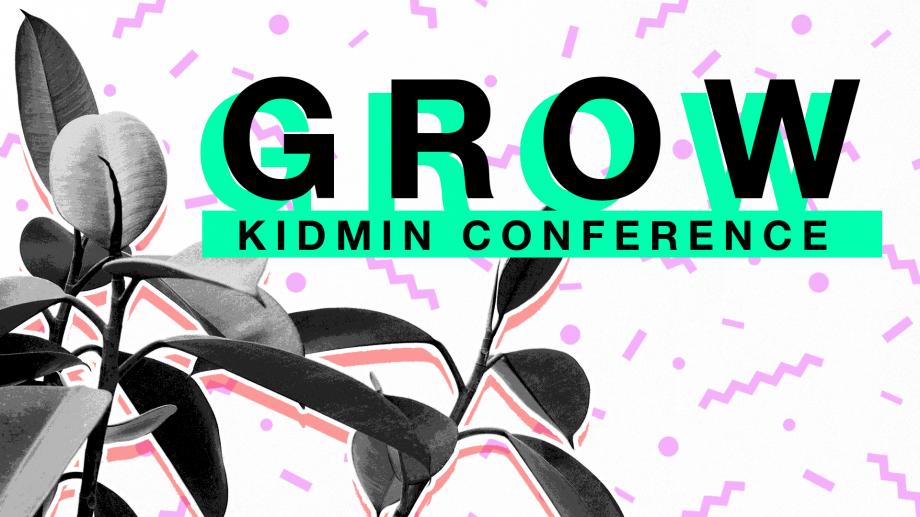 A one-day training and renewal for
ALL
Kid's Ministry
Leaders and Team Members!
Kids ministry has its own unique set of challenges and victories. We all know how difficult and rewarding it can be! Arizona Kid's Ministry is passionate about equipping and encouraging kids pastors and ministry teams to spread the good news of Jesus! At our GROW KidMin Conference, you and your team will be encouraged and challenged to be the best leaders you can be!

This conference will inspire you and your team, and help you generate momentum in your ministry. I know how difficult it is to find events or conferences focused on kids ministry that your whole team could attend, so this will be a special opportunity. The KidMin Conference is designed to be affordable for everyone, and easy to get to! We'll have inspiring times of worship together, practical workshops, and opportunities to build relationships with one another. This one-day gathering will help you think creatively and grow closer as a team, so you won't want to miss it!

Saturday, September 14th
9:30am - 4:30pm

SPEAKER: Ryan Frank - Creator of KidzMatter Magazine

LOCATION:
Generation Church - Ahwatukee Campus
11832 S. Warner Elliot Loop
Phoenix, AZ 85044
COST:
Early Bird Price: $15.00 per person
After August 30th: $20.00 per person
SCHEDULE: (Subject to Change)
8:30am - Registration Opens (Free Coffee Bar and Donuts Available)
9:30am - General Session 1
11:00am - Workshops
Noon - Lunch Break (On Your Own)
1:30pm - Panel Discussion
2:30pm - Workshops
3:30pm - General Session 2
4:30pm - Go Home

EXAMPLE OF WORKSHOPS:
5 Ways to Engage Kids in Worship
Storytelling and Creative Communication
Developing a Kid Force for God: Training Kids to Lead in Ministry
Integrating Autism: Can children with Autism attend your Kids Ministry?
Junior Bible Quiz: Laying the Foundation that Will Last a Lifetime
Growing a Strong Family Ministry
How to Lead When You're Not In Charge
Early Childhood Ministry - It's the Small Things that Matter Most!
Do You Need Security at a Church?
KidMin Technology
How to Build and Keep a Great Team
Kids Ministry Basecamp
Girls Ministries-It's For Your Church!
REGISTRATION OPENS JULY 1